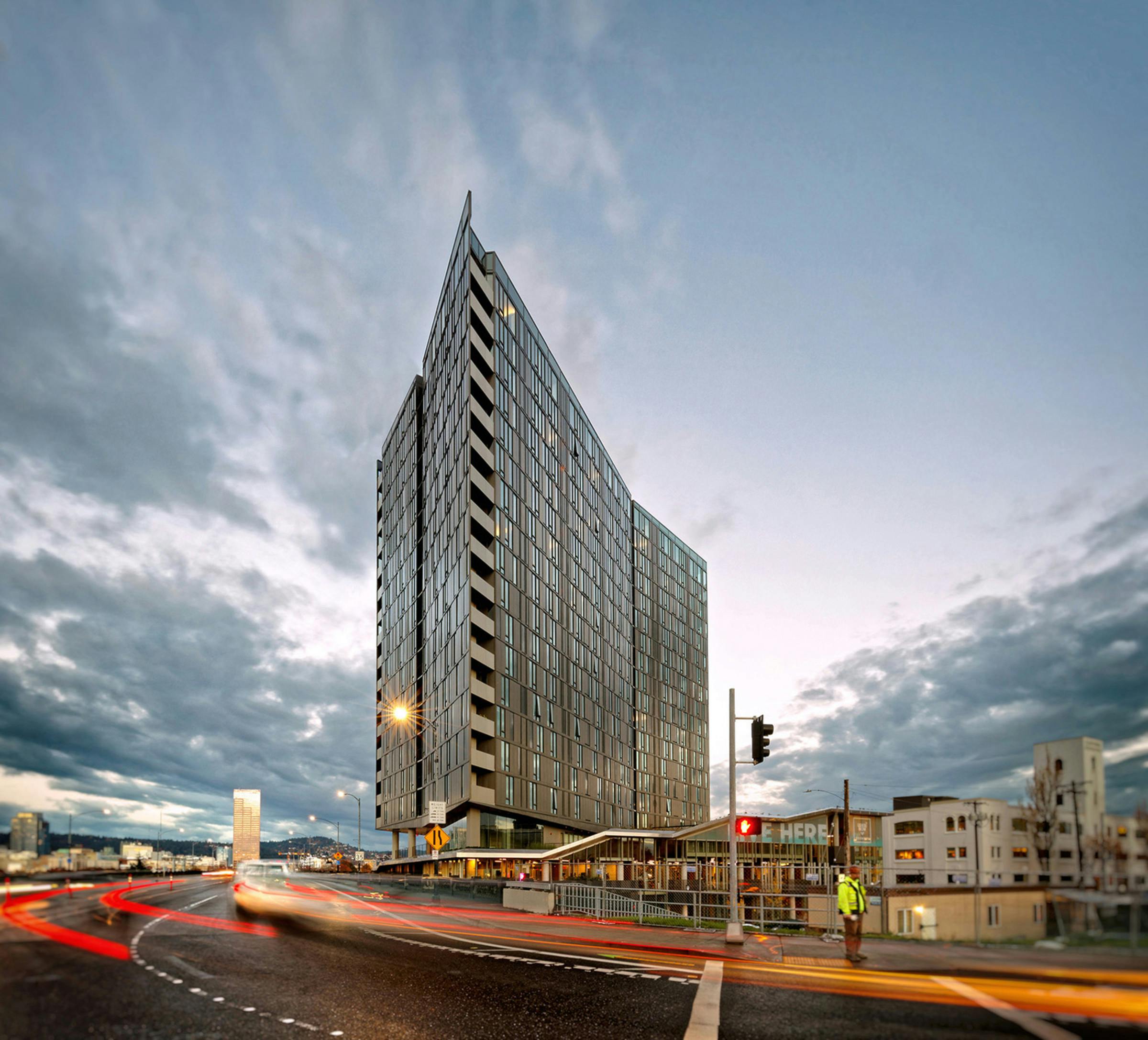 Positioned in the rapidly changing Central Eastside of downtown the site presented a multitude of challenges, both at an infrastructure and cultural level.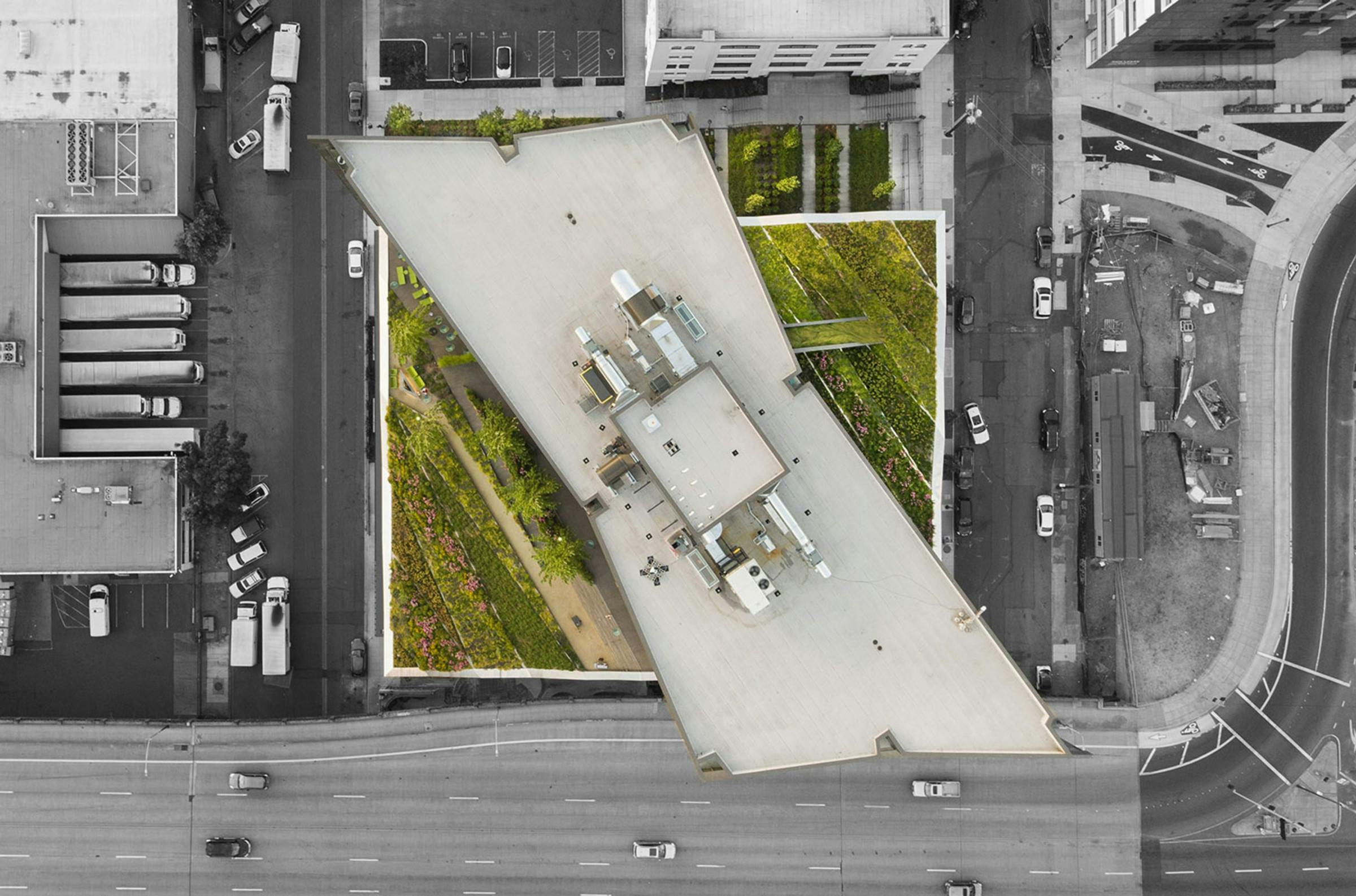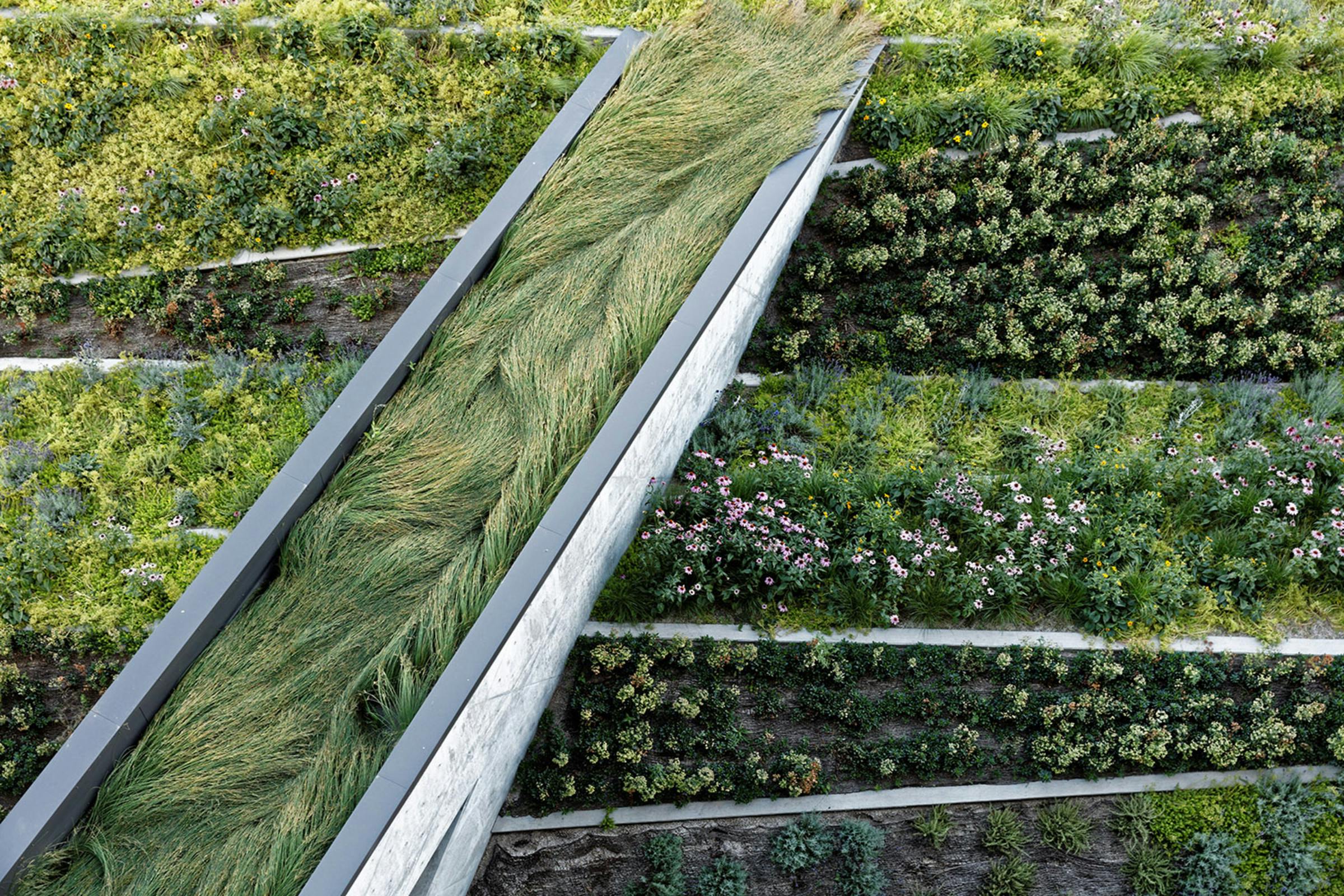 Located at the geographic center of the city of Portland, YARD is a 21 story mixed-use building that combines residential, commercial, retail, office and parking.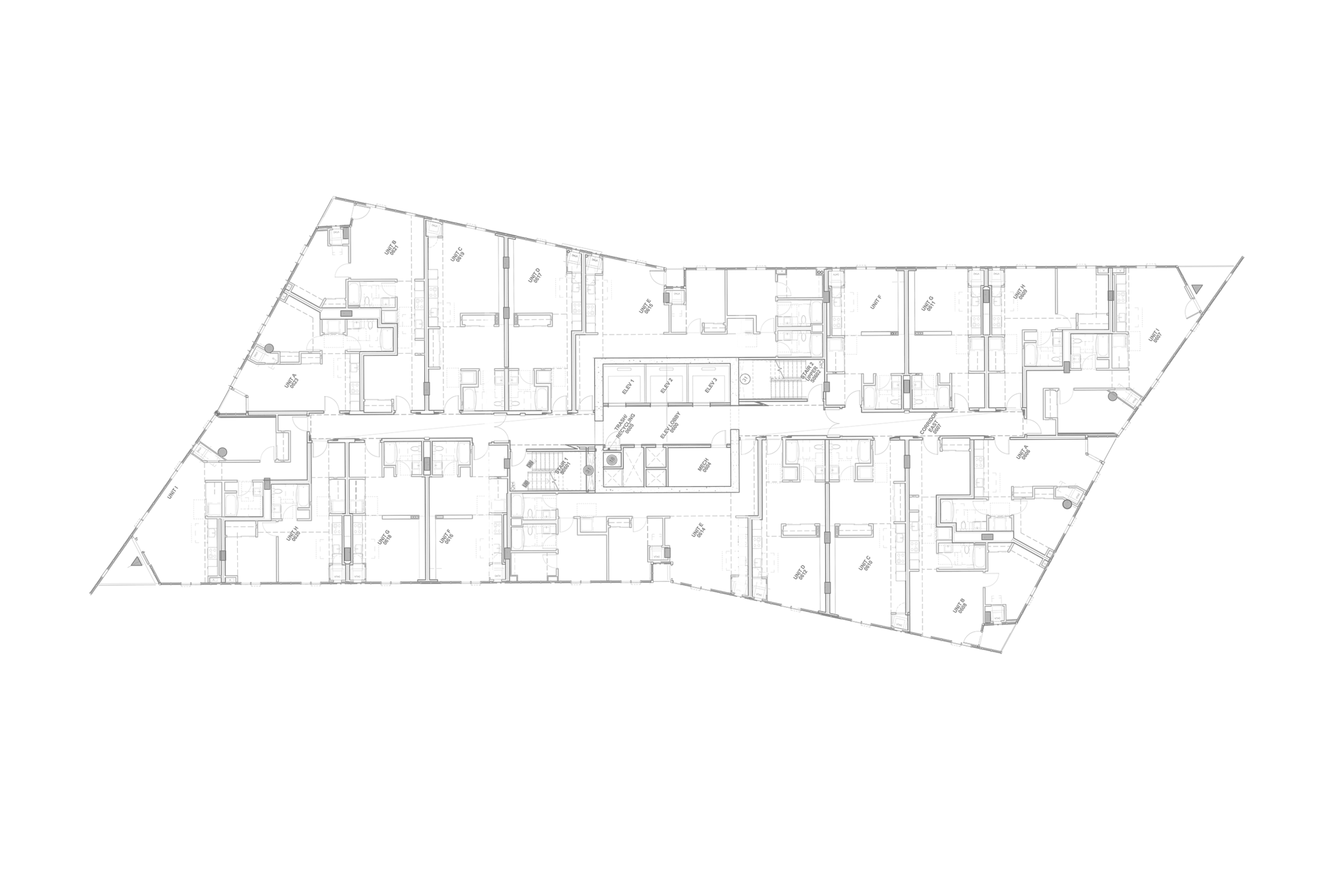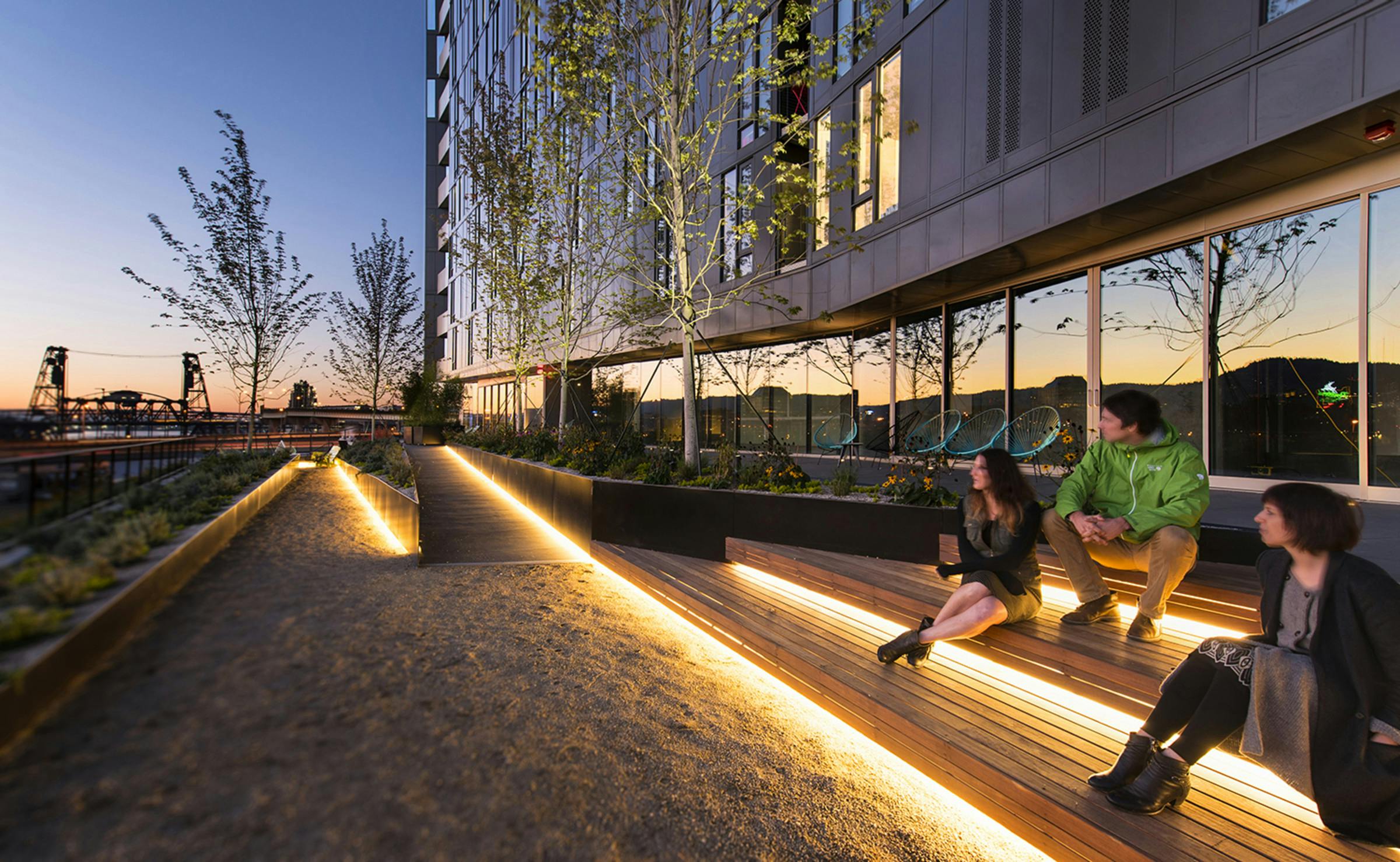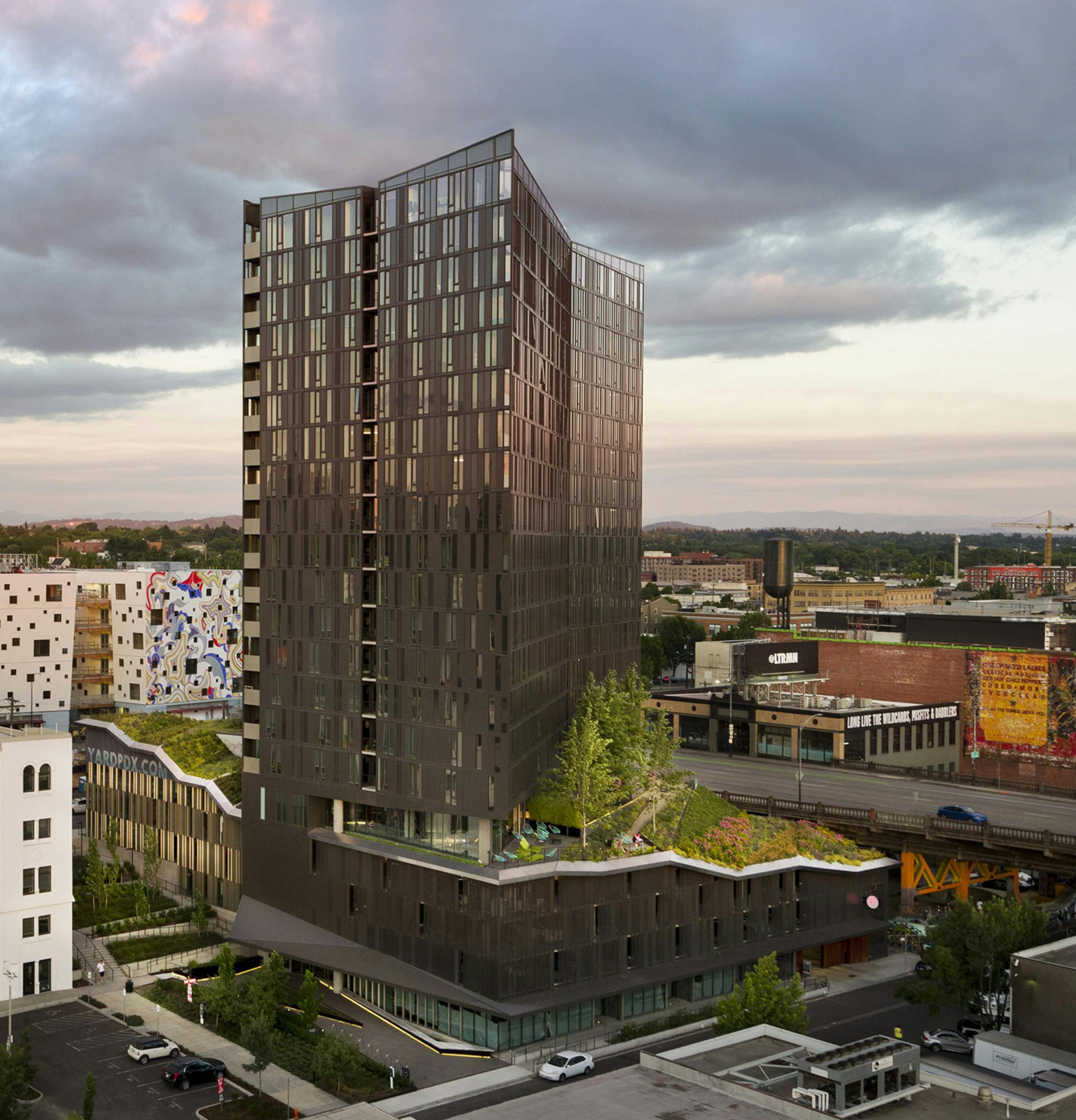 As a podium + tower design, YARD connects seamlessly with the neighborhood via the intersecting streets and across the city skyline. The podium at level 5 is open to the public, offering spas, co-working space and eco roof encouraging Portlanders to take advantage of unprecedented views of the city. Above the podium is a residential tower rotated along the river and oriented to maximize connections to the urban landscape to the west and dynamic mountain views to the east. YARD is a catalyst project born of the city's effort to revitalize entrepreneurial development. It's the spark of a new neighborhood, a rare opportunity to remix pre-established elements (like the iconic Burnside skatepark) with groundbreaking design and an under-utilized riverfront location.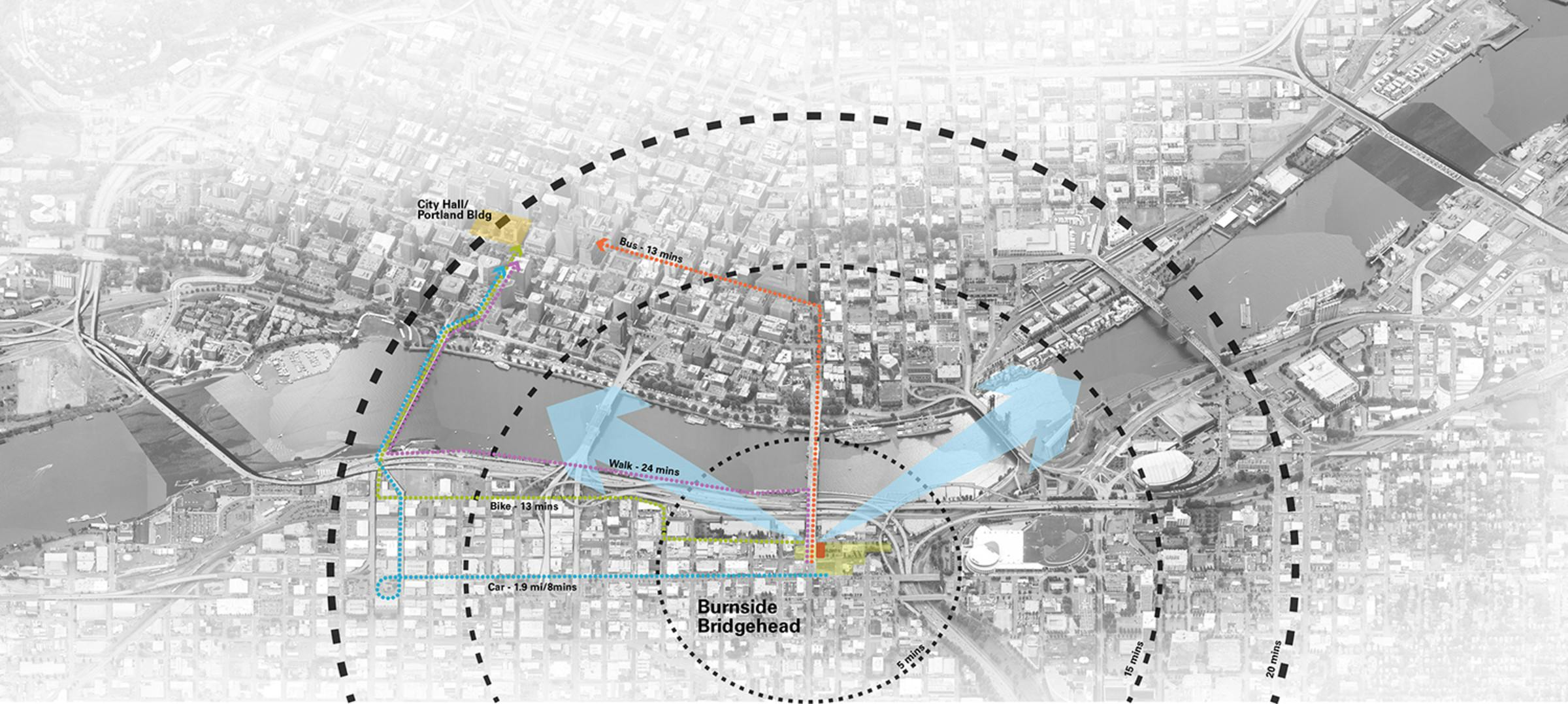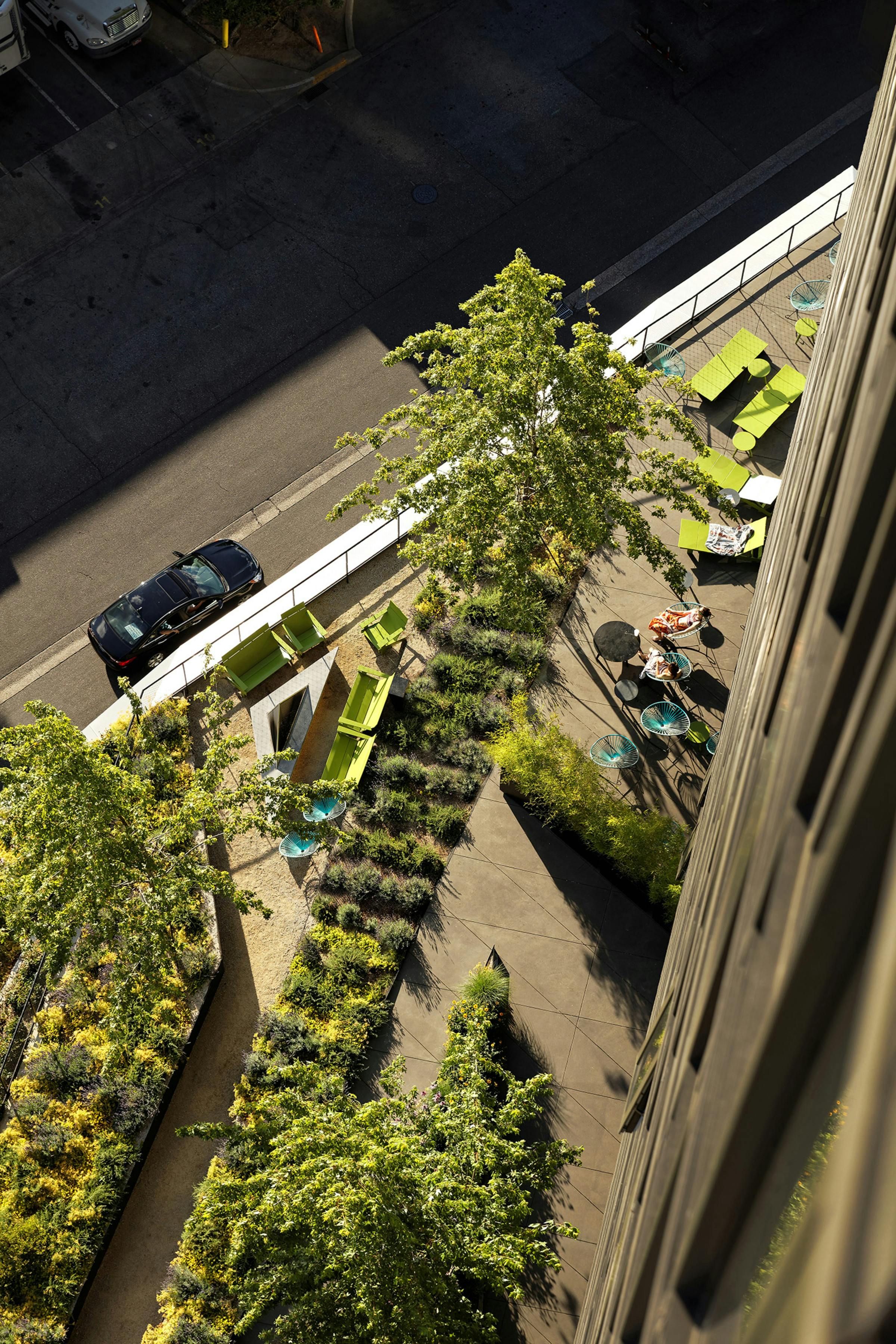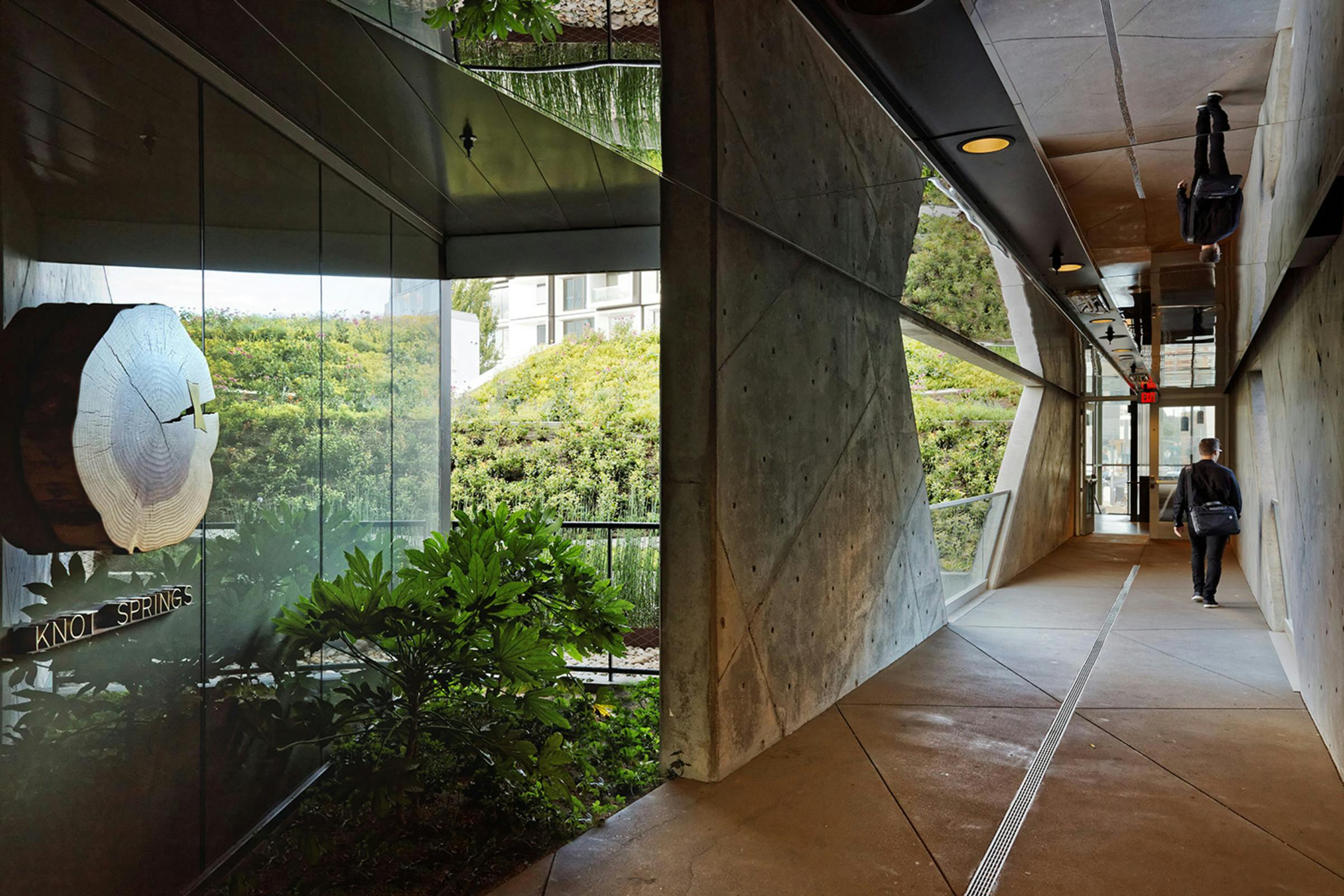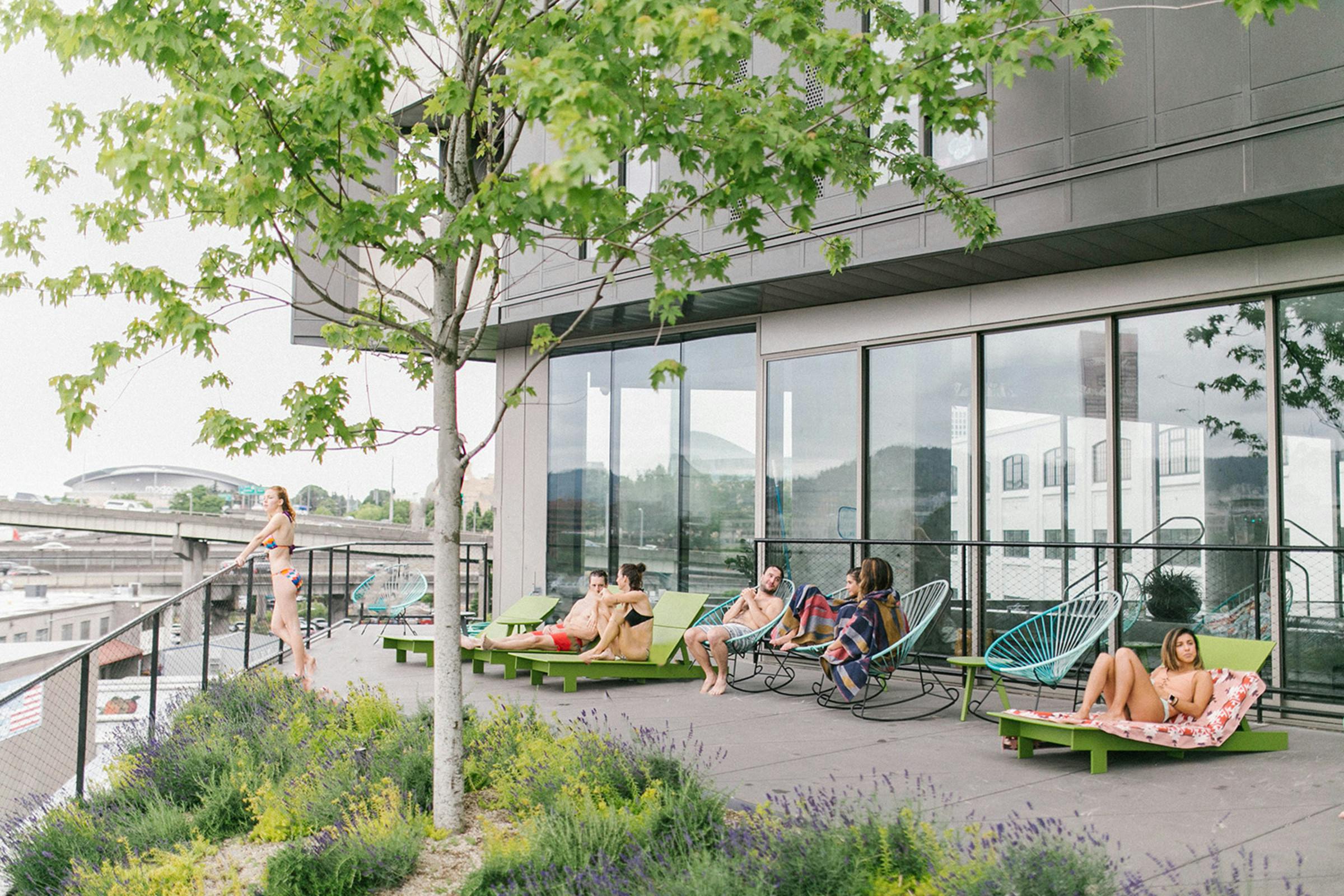 The podium design raises the native landscape to the level of the Burnside Bridge forming a new shared community landscape environment. The folded roof structure of the podium particularly recalls the native steeply sloping waterfront site and elevates an abstracted landscape into a new terrain. This landscape level at the top of the podium is both open to the public and tenants offering spa, fitness and co-work amenities that take advantage of the unrivaled views of Portland downtown across the river.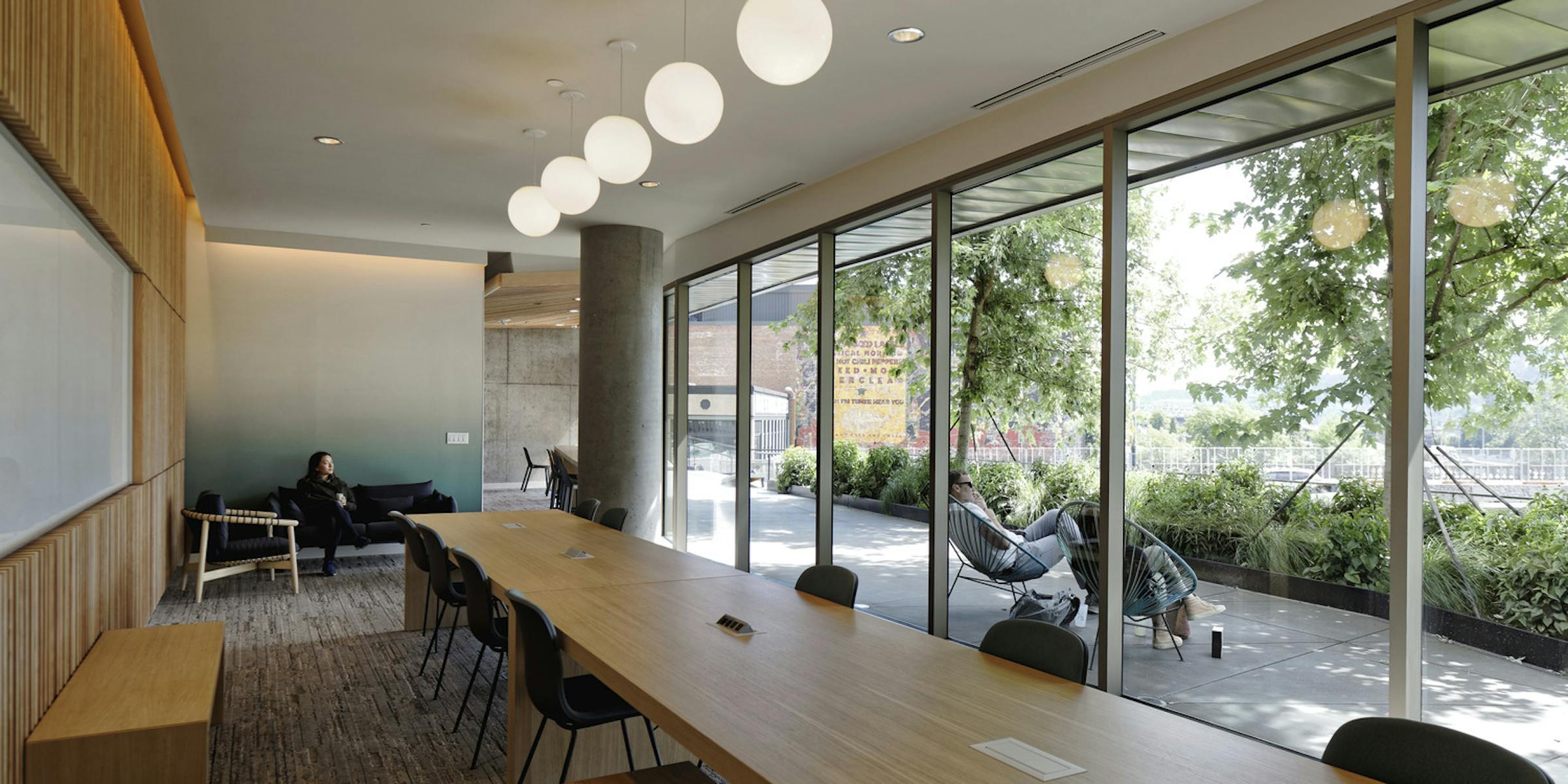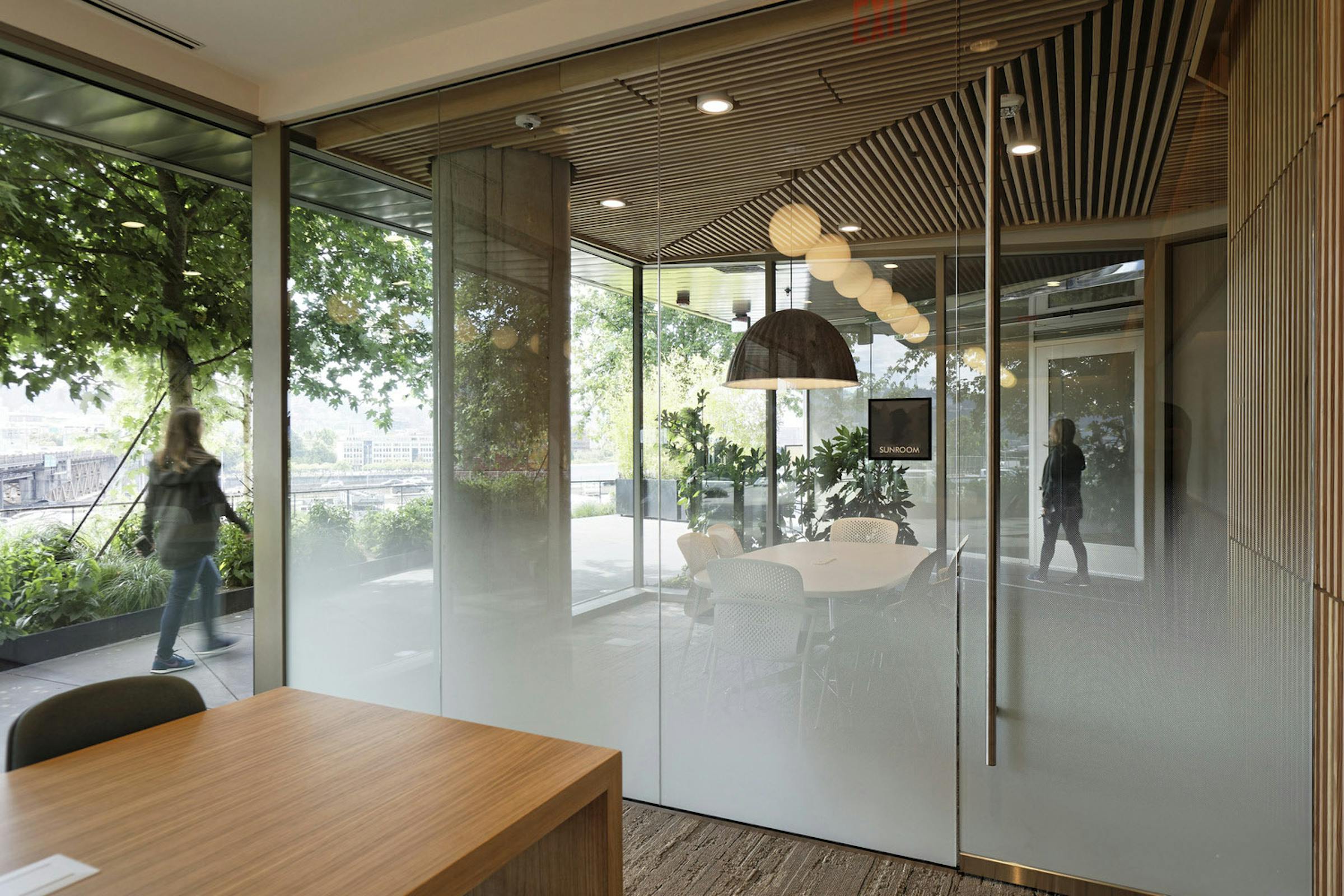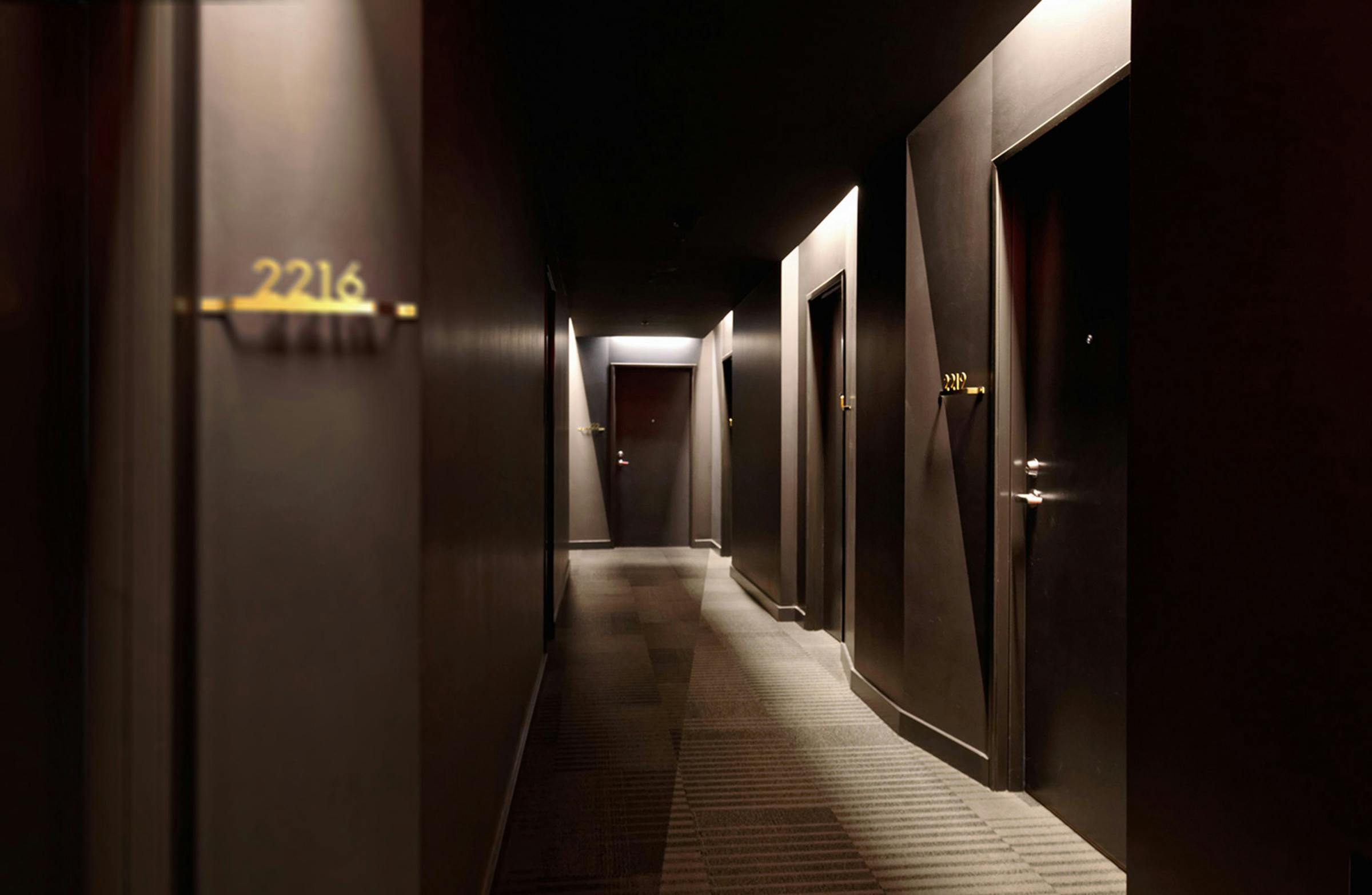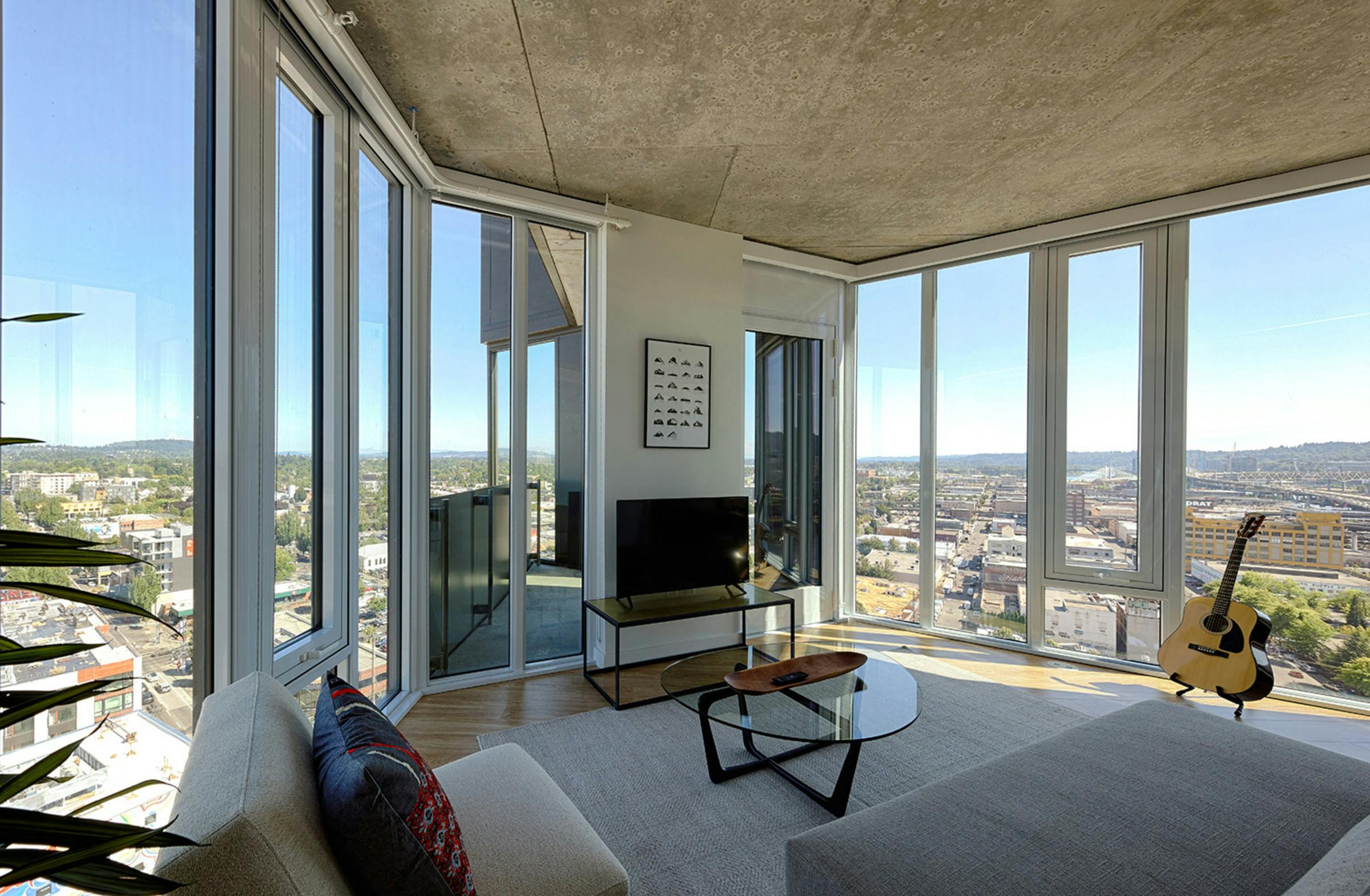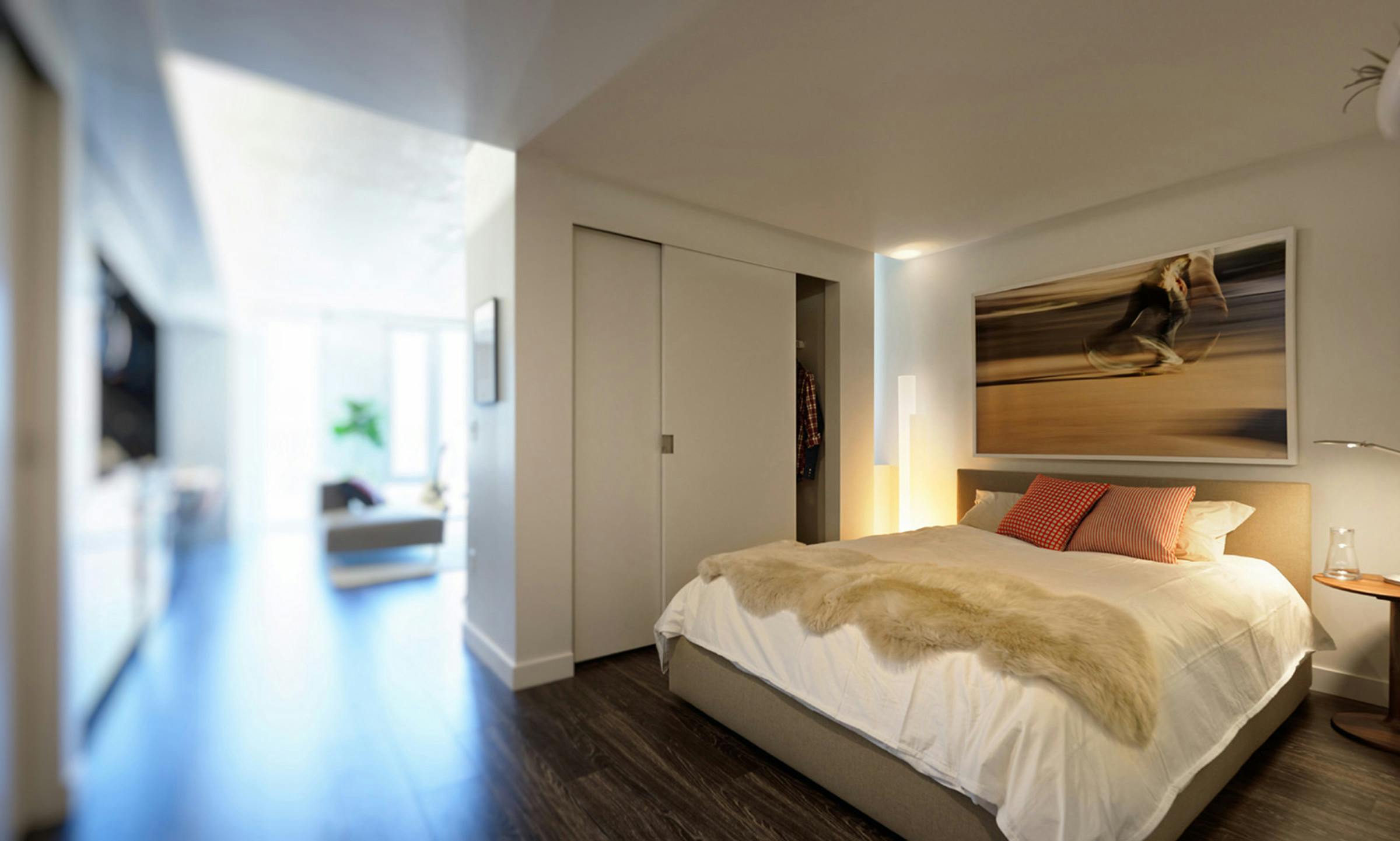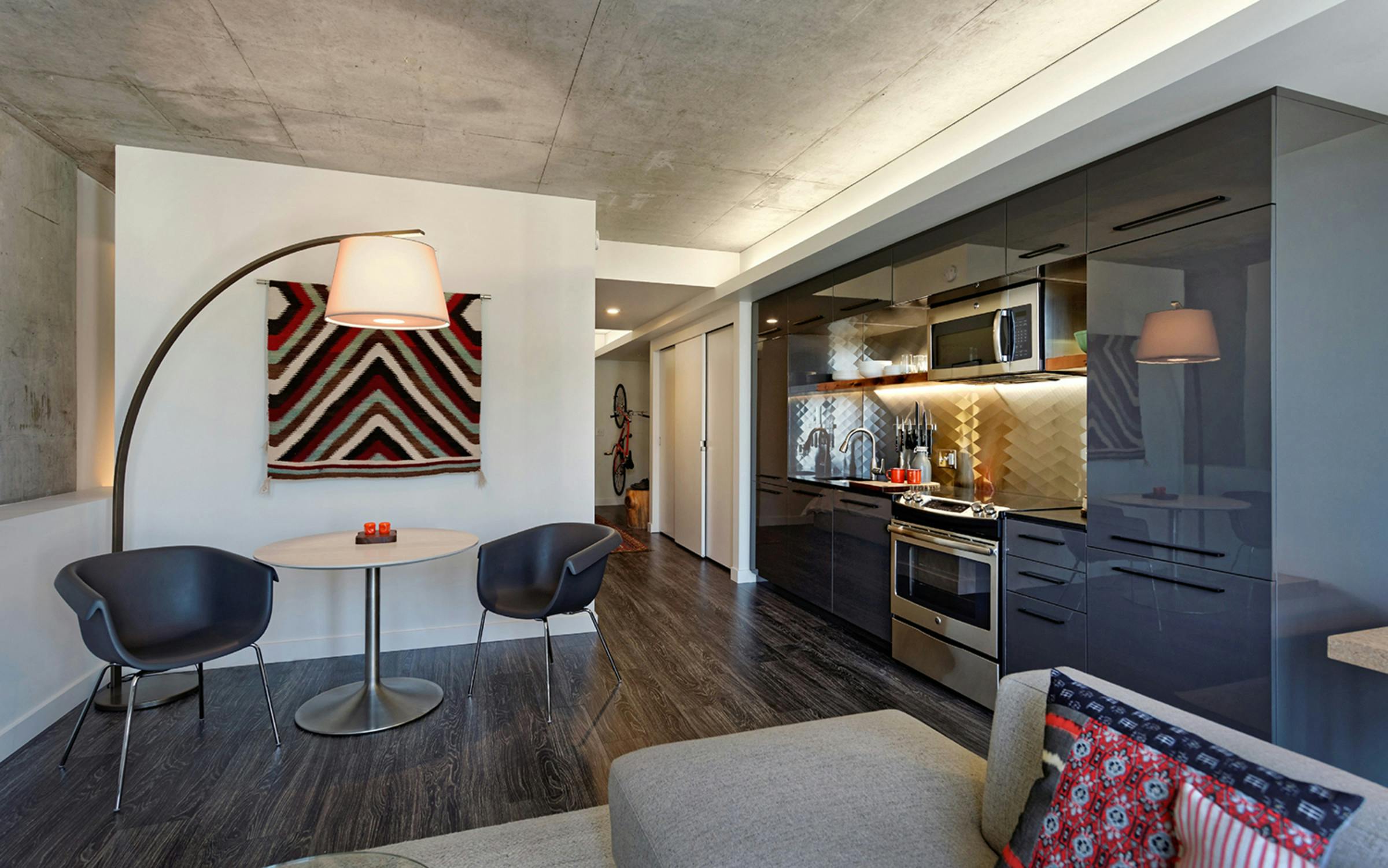 The Knot Springs spa was a tenant concept anchored around wellness was inspired by the hot springs of the Alvord Desert, Knot Springs as an out-of-the-ordinary social club centered on health, wellness, and community. The elevated YARD landscape and concrete structure undulate throughout the baths and gym recalling the native river embankment. The spa opens up to the landscape while spatially the club spans between the 4th and 5th levels of YARD, allowing flow through an open air hallway to respective destinations in a wellness journey. Integrated within K/S are four body-enriching experiences: Springs, Spa, Transformative Fitness, and Burl Gym.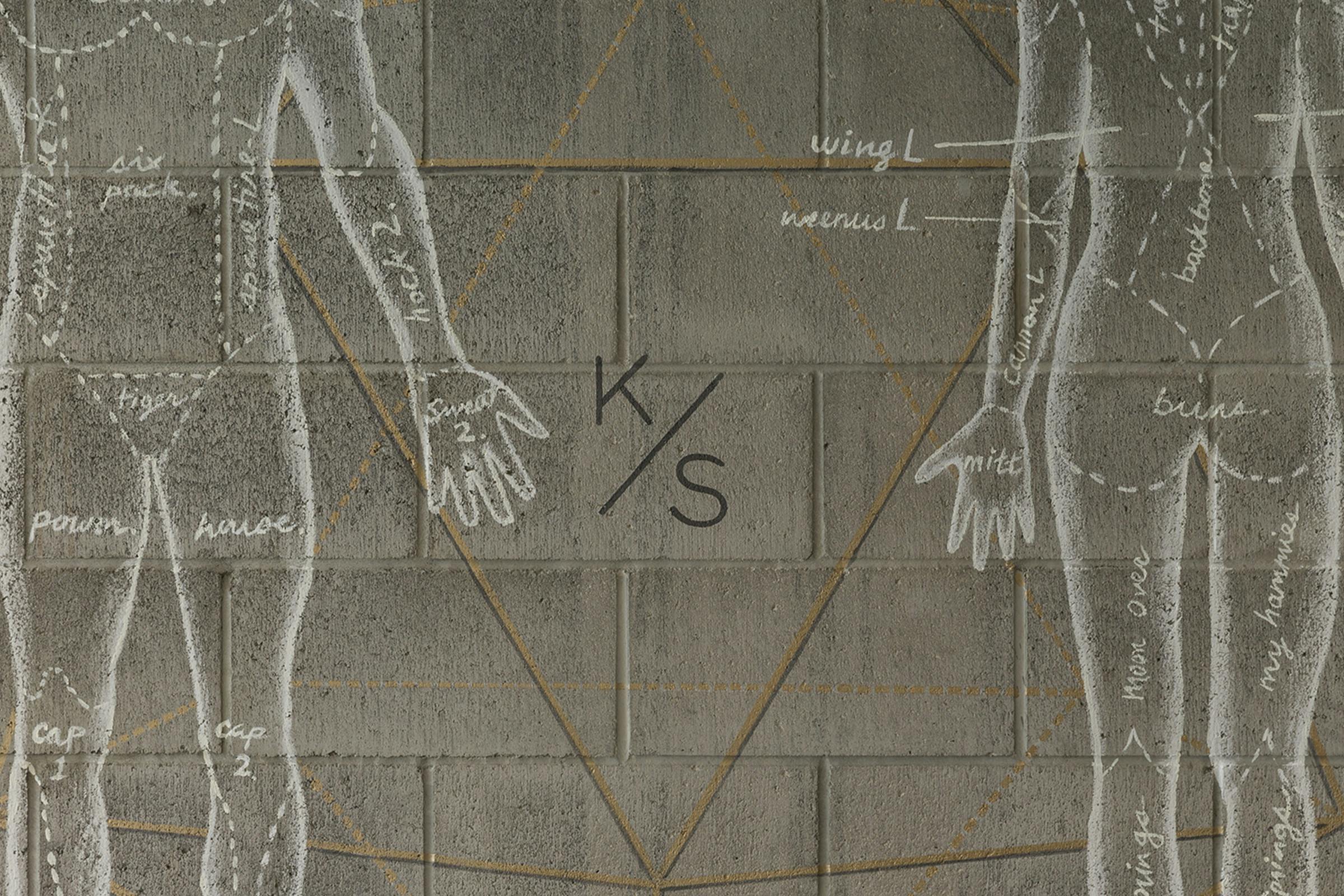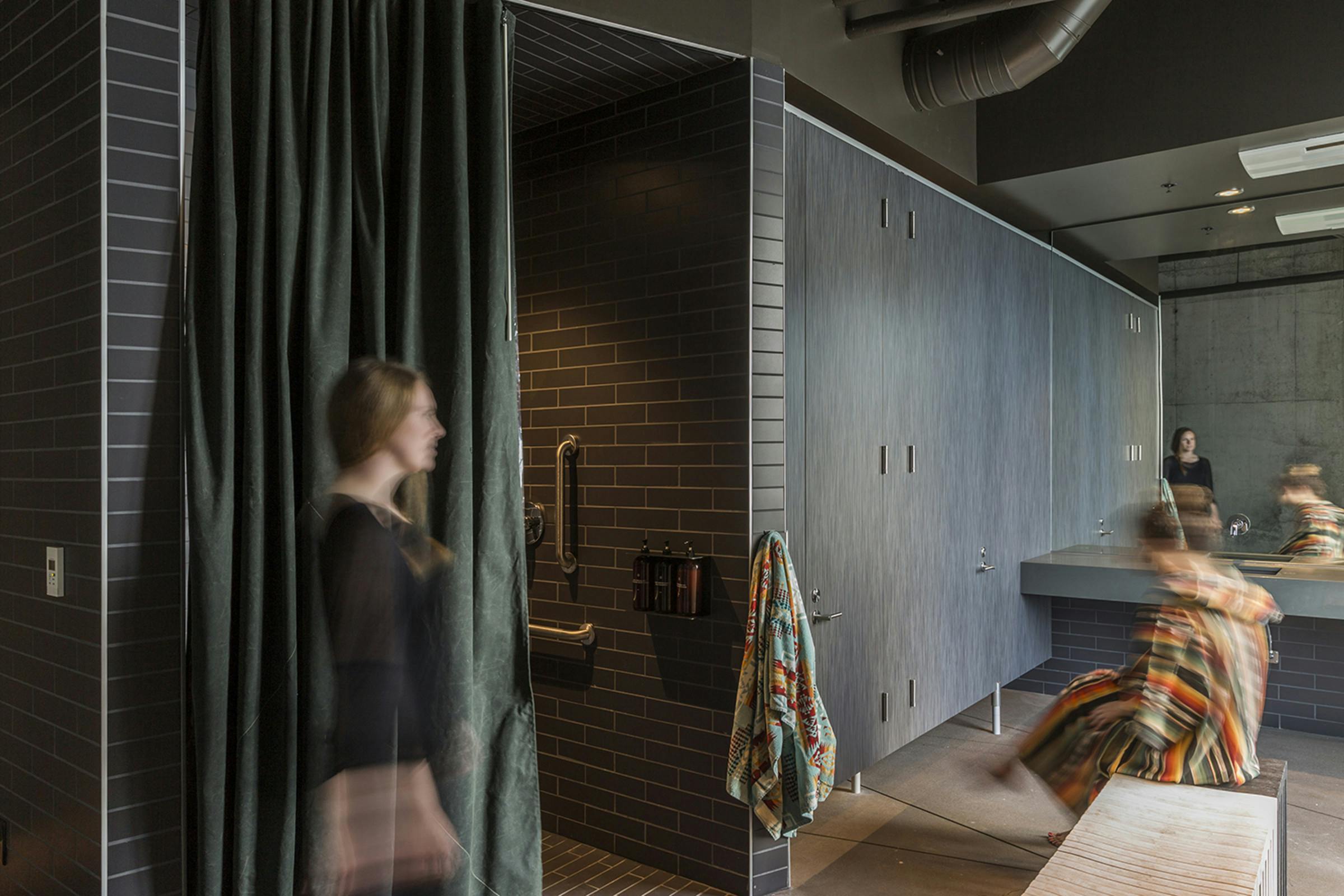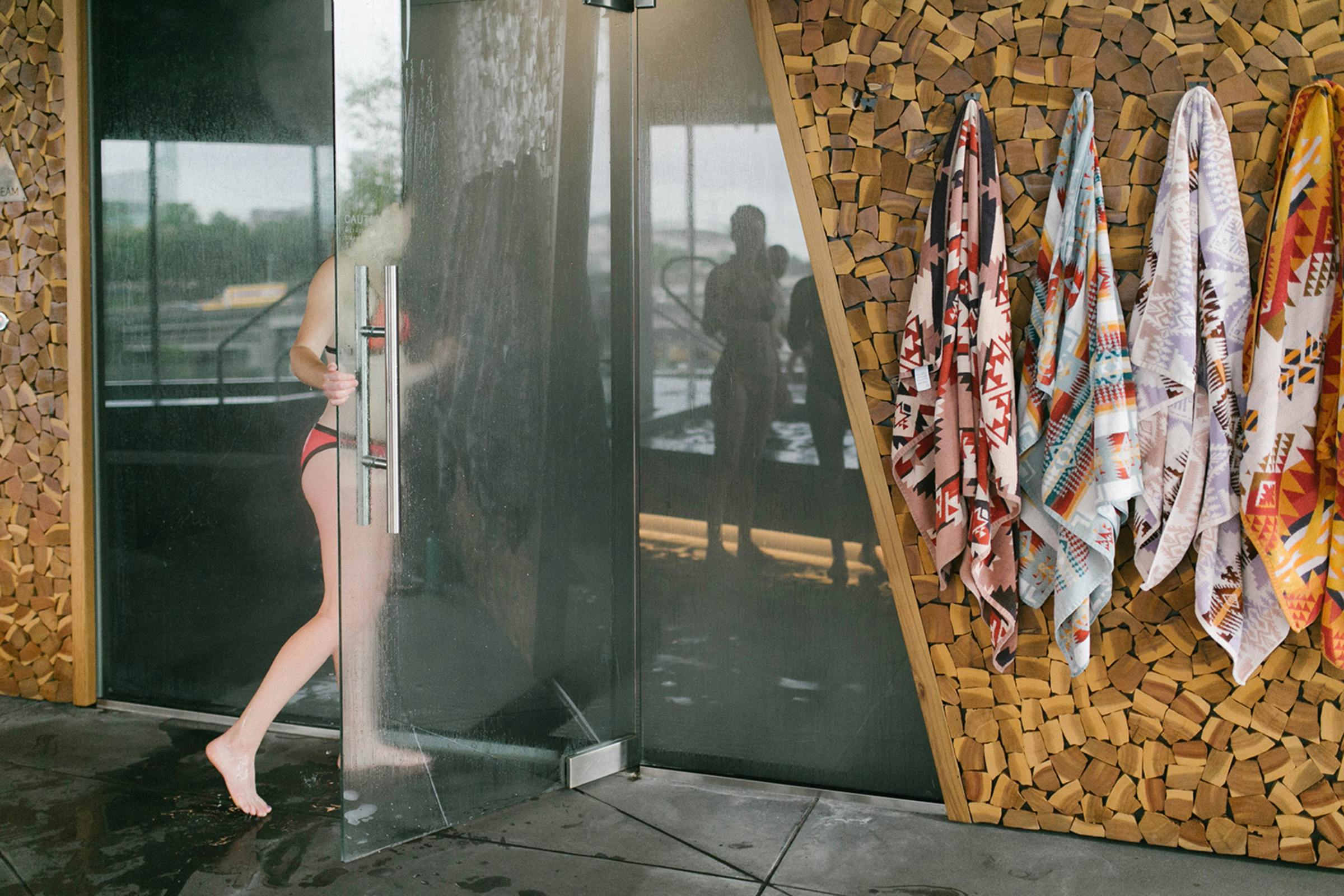 Knot Springs palette draws inspiration from primal materials to heighten the pools of water using wood, glass, steel and concrete in sustainably effective applications. The environmental graphics, macrame plant ceiling, and small details engage guests by embedding messaging and communication systems cast in the concrete and heat branded wood to further refine and use materials holistically.